Target flow meters also known as drag force flow meters. Insert a target (drag element), usually a flat disc or a sphere with an extension rod, into the flow field. They then measure the drag force on the inserted target and convert it to the flow velocity. The structure of target type flowmeter: a measuring tube (housing), a new capacitive sensor, a choke, an integrated display and an output part. The target type flowmeter has the characteristics of high accuracy. Capable of measuring various media. For example: water flow, fuel oil, liquid diesel, air flow measurement.
SI-3706 target type flowmeter supports local display; 4 ~ 20mA two-wire system; pulse 0 ~ 5V; RS485 / RS232; GPRS wireless remote transmission; HART, etc.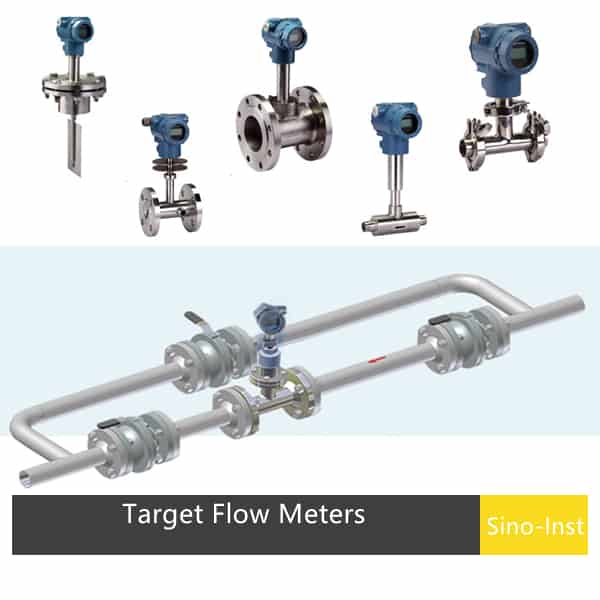 | | |
| --- | --- |
| Diameter | Φ10 ~ Φ2000, larger pipe diameter can be customized |
| Temperature | -196°C ~ 500°C |
| Pressure | 0~42MPa |
| Medium | gas, liquid (including high viscosity liquid, slurry), steam; |
| Velocity of flow | Suitable for low-velocity media, its measurable minimum flow rate is 0.08m / s |
Product Features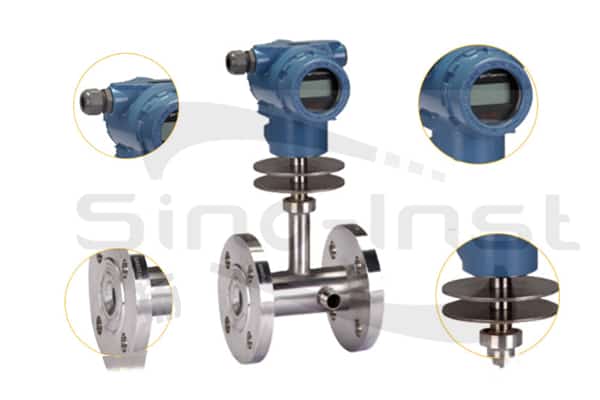 The whole instrument has a solid structure without moving parts. Easy to disassemble;
Can choose a variety of anti-corrosion and high and low temperature resistant materials. Such as Hastelloy, titanium, etc;
The whole machine can be made fully sealed without dead corners (welded form). Without any leakage points, and can withstand 42MPa high pressure;
Small pressure loss, only about 1/2 △ P of standard orifice plate;
Strong anti-interference and anti-impurity capabilities;
The instrument has a self-checking program, and the failure phenomenon is clear at a glance;
The sensor is not in contact with the measured medium, there is no component wear, and it is safe and reliable to use;
Dry calibration method can be used in situ, that is, weight hanging method. One-button operation can complete the calibration;
There are multiple installation methods to choose from, such as online plug-in, low installation costs;
With integrated temperature and pressure compensation, direct output quality or standard square;
Optional small signal removal, non-linear correction, and filtering time can be selected;
It can accurately measure the gas and liquid flow under various normal temperature. High temperature 500 degrees, and low temperature -200 degrees;
Accurate measurement, accuracy can reach 0.2%;
Good repeatability, generally 0.05% to 0.08%, fast measurement;
Can change the range of resistance (target) according to actual needs;
Low-power battery on-site display, can directly read the displayed value online. And the display can read the instantaneous and cumulative flow and percentage bar graph at the same time;
Simple and convenient installation and extremely easy maintenance;
Multiple output formats, which can transmit various parameters remotely;
Strong vibration resistance, pulsating flow can be measured within a certain range.
Target Flow Meter Definition
Target Flow Meter Specifications
Target Flow Meter Classifications
Target Flow Meter Applications:
Target Flow Meter Advantages
Target Flow Meter Disadvantages
Target Flow Meter Construction:
How Target Flowmeters Work?
Target Flow Meter Working Principle
How to Use Target Flowmeters
Application Cautions for Target Flowmeters
Target Flowmeters Selection
Dimension
Target Flowmeter Installation
Q&A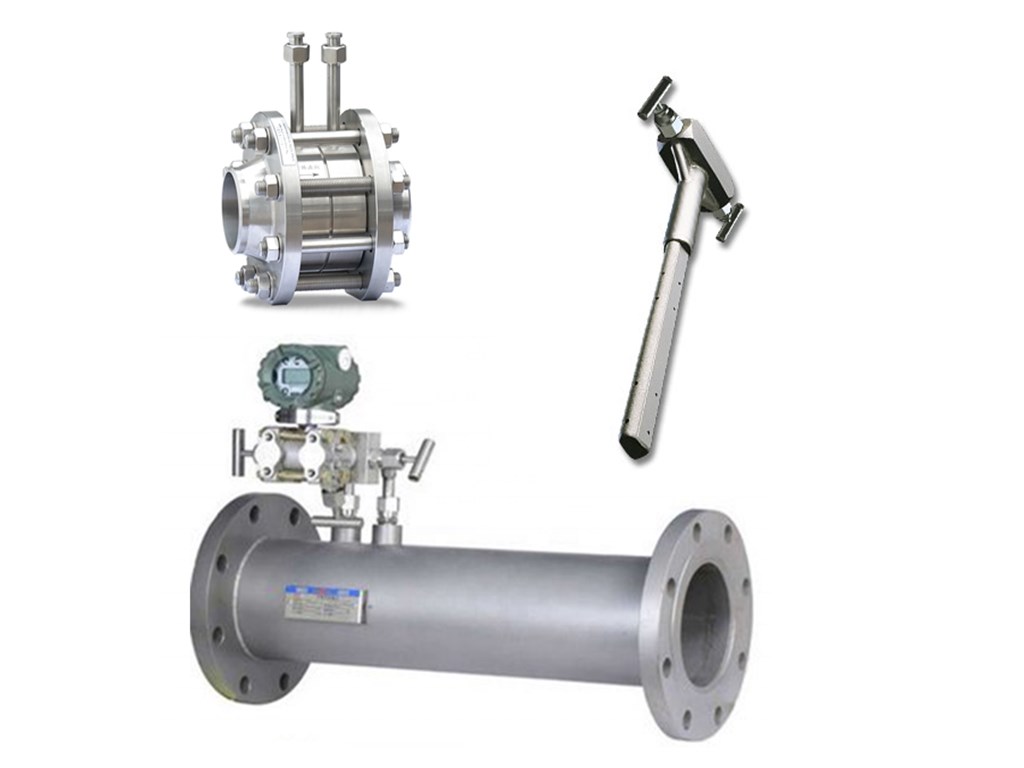 Differential Pressure Flow Meters also called DP flow meters. Differential pressure flow meters consist of flow sensors and pressure/differential transmitters. DP Flow Meters measure the flow rate based on the differential pressure measured by the flow sensor parts. Flow sensors are the important part of differential pressure flow meters. Like: Orifice plate, Venturi tube, Wedge, V-cone and Averaging Pitot Tubes. Differential pressure (DP) flow meters are suitable for applicaitons, like: water, gas, steam, oil….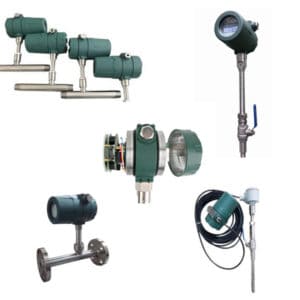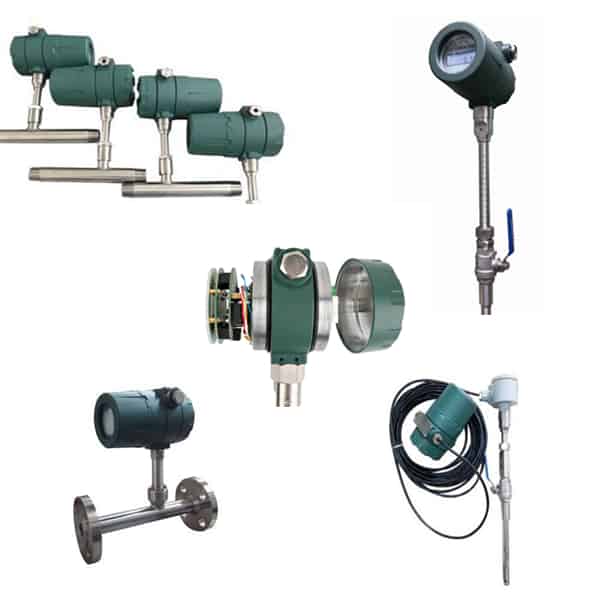 Thermal Mass Flow Meter (TMF) also called Thermal Flow Meter. Thermal Mass Flow Meters measure the mass flow of a fluid. An external heat source will heat the pipe or the fluid. Temperature field changes when the fluid flows through the pipe. Thermal mass flow meter measures the relationship between the energy required to increase the temperature of a fluid and the mass of the fluid to measure the mass flow of the fluid. The flowmeters directly measure the mass flow or normalized volume flow of gases. Without any additional pressure and temperature compensation. Generally, thermal mass flow meter used to measure the mass flow of a gas (like natural gas).