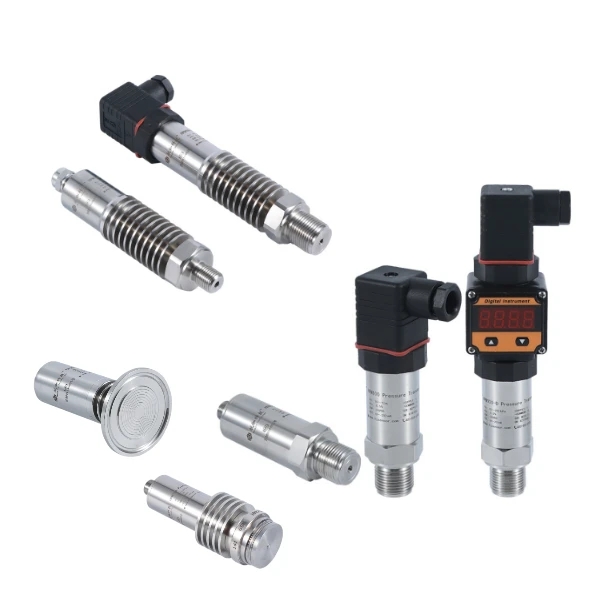 A pressure sensor is a device that can sense pressure signals and convert the pressure signals into usable output electrical signals.
Sino-Inst supplies more than 50 kinds of pressure sensors. Measuring range -100KPa…0~5KPa…100MPa. Support customized high pressure 200MPa, 600MPa, 700MPa. Materials include SS316L, Titanium, Tantalum, Hastelloy C, etc.
Sino-Inst also provides high temperature pressure sensors. High temperature resistance 300℃~500℃~750℃~850℃~1200℃.
Support customization, support OEM.
Featured Pressure Sensors
Featured Differential Pressure Sensors/Transmitters
More Pressure and Flow Measurement Solutions
Need help ? Contact us now.
We will offer you the suitable Flow Measurement Solutions !