SI-3505 Coriolis Mass Flow Meter is the leading precision flow and density measurement solution,
offering the most accurate and repeatable mass measurement for liquids, or slurries.
Coriolis Mass Flow Meter offers the most accurate measurement for
virtually
any process fluid,
while exhibiting
exceptionally
low pressure drop.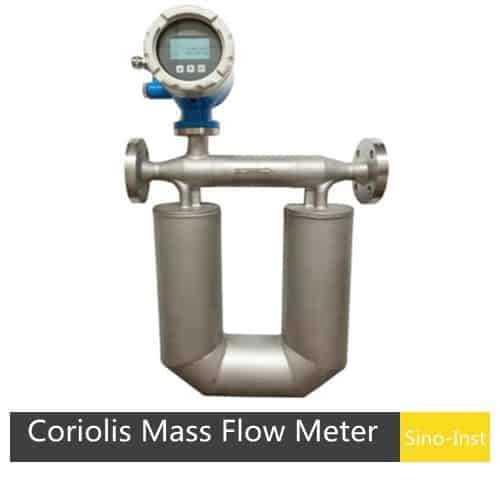 | | |
| --- | --- |
| Diameter | DN6~DN250 |
| Accuracy | ±0.15%,±0.2% |
| Temp. range | -40~350℃ |
| Pressure | ≤6.3.mpa |
| Transmitter type | DPT100,IPT200 |
| Explosion-proof | Exde[ib]IICT6 Gb |
Features
Specifications
Order Guide
Applications
Reviews
Features
1. Double-U or double-C flow tube ensures high accuracy and customer's requirement. 
2. Provides integrated mass flow, volum flow, density, temperature measurement and relative calculated parameter. 
3. Easy on Installation, do not need rectifier and filter parts. 
4. Fixed parts, maintenace free. High stability, no need for frequent disassembly calibration. 
5. Allow low-range operation, reducing pressure loss and energy consumption waste. 
6. Integrated installation, low installation costs. 
7. Extremely high accuray and long-term stability, could be used for business transaction. 
8. Ultra-wide measure range, could measure gas accurately. 
9. Transmitter can be exchanged, and will not be influenced by area temperature.
Specifications
Order Guide
Applications
Reviews