SI-3111 Weir trough type Open Channel Electromagnetic Flow Meter,
is an open channel measurement flow system,
that consists of a flow display meter, a flow meter, and a liquid level meter.
The open channel flow measurement system,
trapezoidal open channels and culverts.
Such as reservoirs, rivers, water conservancy projects,
urban water supply, sewage treatment, farmland irrigation, water resources and water resources.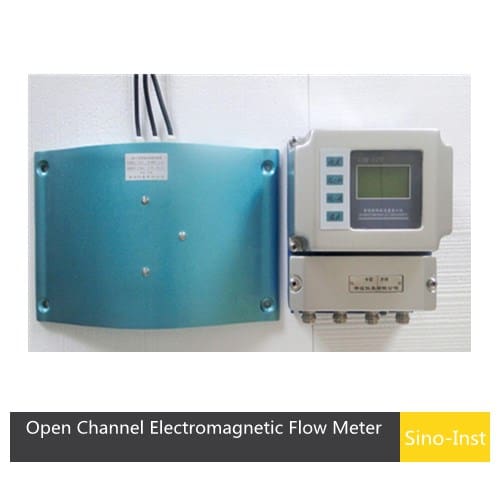 | | |
| --- | --- |
| Protection | IP68 |
| Accuracy | flow velocity±1.0%,water level±0.5%,system±2.5% |
| Communication | GPRS, RS-485[MODBUS(RTU)] |
| Pressure | 1.6 MPa |
| Flow rate | Velocity 0.05~10m/s |
| Channel width | 0.5~20m ​ |
| Channel depth | 0.5~20m ​ |
Features
Specifications
Order Guide
Applications
Reviews
Features
Since the open channel flowmeter is a non-contact measurement,
it can
be used
in harsh environments.
All urban water supply diversion canals,
thermal power plant cooling diversion river drainage channels,
sewage treatment inflows and discharge channels,
industrial wastewater discharge,
and water conservancy projects and agricultural irrigation channels.
1. Measure the flow of non-full tubes (round tubes, egg tubes or other shaped tubes)
2. Measurement channel (circular channel, rectangular channel or other shaped channel) flow
3. Measure natural river and stream flow
4. Measuring sewage discharge channels or pipeline (sewer) flow
5. Measure forward and reverse flow rates and flow rates
6. Provide instantaneous flow value and cumulative flow value
7, output signal: RS-485, Modbus, 4-20Ma current signal and multi-channel switch
8, the sensor can work long-term under the harsh site and sewage water quality
9, optional SMS or GPRS wireless module to achieve remote telemetry
10, the sensor shell is polycarbonate, protection class IP68
11, built-in automatic temperature compensation
12, the blind zone can be adjusted to shield the interference signal near the probe
Specifications
Order Guide
Applications
Reviews