SI-3108 Stainless Steel Electromagnetic Flow Meter, is the flow meter that made of stainless steel material.
Corrosion resistance stainless steel electromagnetic flow meter.
If your measurement conditions
require
corrosion resistance and wear resistance,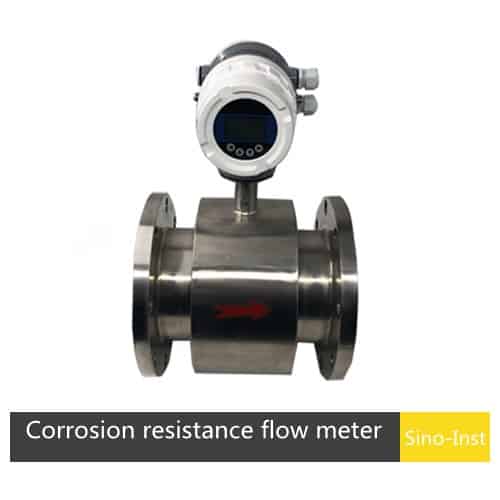 Diameter
DN6~DN2200mm
Accuracy
0.5% to 2.0% of reading
Temp. range
-20~+150℃
Flow rate
0.3~10m/s
Electrode

316,HastalloyB(HB),HastalloyC(HC),

Titanium(Ti),Tantalum(Ta),Platinum(Pt)

Protection proof

IP65(compact type),IP67,

IP68(suitable for remote type)
Features
Specifications
Order Guide
Applications
Reviews
Features
SI-3108 Stainless Steel Electromagnetic Flow Meter,
is composed of insertion electromagnetic sensor and electromagnetic flow converter,
used to measure the conductive liquid that electrical conductivity is greater than 5 us/cm.
The flanged electromagnetic flowmeter for use in volumetric measurement of conductive fluid,
like municipal or industrial water and waste water applications,
in which propeller meters have typically been used in the past.
Virtually no pressure loss
Suitable to meter for wide range of conductive liquid media
No Moving Parts
Flanges port connection
RS485 Standard
Suitable for Pipes diameter p to 2000 mm 
Large meter ratio
High Accuracy
4 to 20 mA / Frequency / Pulse output
Specifications
Order Guide
Applications
Reviews