SI-3104 Split Type Magnetic Flow Meter,
is a Stainless steel electromagnetic water flow sensor,
with pulse output, remote, IP68 flow meter.
SI-3104 Magnetic Water Flow Meter is applicable for all conductive liquids,
such as: Domestic water, industrial water, raw water, ground water, 
urban sewage,
industrial wastewater, the processed neutral pulp, pulp slurry, etc.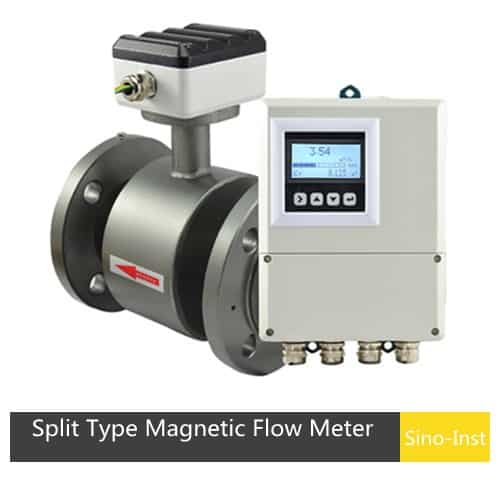 Diameter
DN6~DN2200mm
Accuracy
0.5% to 2.0% of reading
Temp. range
<60℃
Flow rate
0.3~10m/s
Electrode

316,HastalloyB(HB),HastalloyC(HC),

Titanium(Ti),Tantalum(Ta),Platinum(Pt)

Protection proof

IP65(compact type),IP67,

IP68(suitable for remote type)
Features
Specifications
Order Guide
Applications
Reviews
Features
SI-3104 intelligent electromagnetic flow meter is composed by sensor and transmitter.
The product is a induction instrument and operates with Faraday law of electromagnetic,
induction for measurement volume flow of liquid medium with conductive rate ≥50 us/cm.
High accuracy
Low cost
Little to no pressure loss
Readings that are unaffected by changes in density or viscosity
No susceptibility to bearing wear or other mechanical wear-and-tear issues
Moisture proof and waterproof  performance  is  good.   Suit for setting up and being used underground or wet environments;
Compare with other flowmeter, its advantage : big measurement range , low demand in straight pipe, high accuracy;
Low power consumption, one set flowmeter power consumption less than 20W.
Specifications
Order Guide
Applications
Reviews