consists of diving electromagnetic flow sensor and electromagnetic flow converter.
In the continuous measurement of agricultural irrigation in open channel,
and close conduit or conducting liquid volume flow in the pipeline.
Submersible Electromagnetic Flow meter will be
widely
used in drainage of cities and towns,
sewage treatment, water conservancy project, irrigation and other departments of the flow measurement.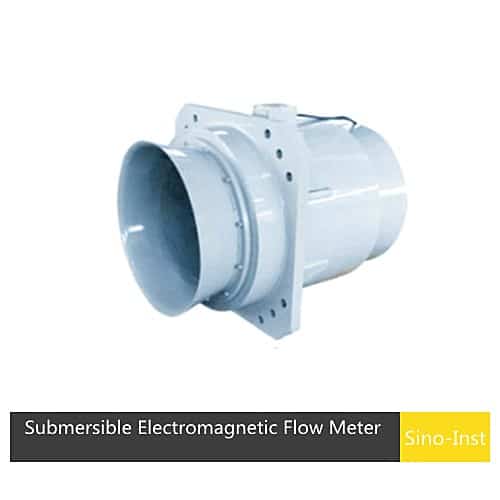 Diameter

DN100,DN200,DN400,

DN600,DN800

Accuracy

±0.5%,±2.5%

Temp. range

0~40℃

Maximum diving depth

10m

Flow rate

(0.5~1) ~(0.5~10)m/s

Protection

​IP68
Features
Submersible electromagnetic flow meter is not only have measuring accurate of common electromagnetic flow meter,
stable and reliable in work,
but also have the below feature:
Measure the flow of non-full tubes (round tubes, egg tubes or other shaped tubes)
Measurement channel (circular channel, rectangular channel or other shaped channel) flow
Measure natural river and stream flow
Measuring sewage discharge channels or pipeline (sewer) flow
Measure forward and reverse flow rates and flow rates
Provide instantaneous flow value and cumulative flow value
output signal: RS-485, Modbus, 4-20Ma current signal and multi-channel switch
the sensor can work long-term under the harsh site and sewage water quality
optional SMS or GPRS wireless module to achieve remote telemetry
the sensor shell is polycarbonate, protection class IP68
built-in automatic temperature compensation
 the blind zone can be adjusted to shield the interference signal near the probe
Specifications
Order Guide
Applications
Reviews