SI-3110 Submersible Electromagnetic Flow meter,
consists of diving electromagnetic flow sensor and electromagnetic flow converter.
In the continuous measurement of agricultural irrigation in open channel,
and close conduit or conducting liquid volume flow in the pipeline.
Submersible Electromagnetic Flow meter will be
widely
used in drainage of cities and towns,
sewage treatment, water conservancy project, irrigation and other departments of the flow measurement.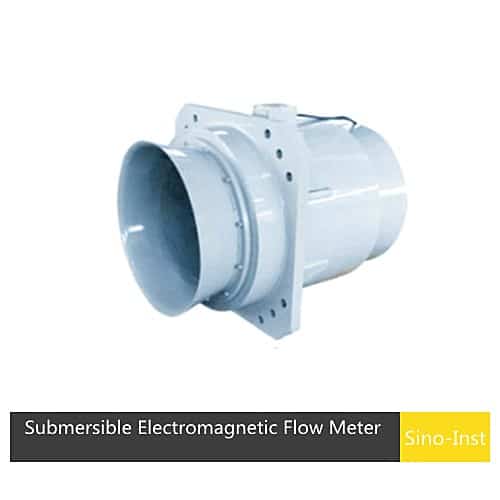 Diameter

DN100,DN200,DN400,

DN600,DN800

Accuracy

±0.5%,±2.5%

Temp. range

0~40℃

Maximum diving depth

10m

Flow rate

(0.5~1) ~(0.5~10)m/s

Protection

​IP68
Features
Submersible electromagnetic flow meter is not only have measuring accurate of common electromagnetic flow meter,
stable and reliable in work,
but also have the below feature:
Measure the flow of non-full tubes (round tubes, egg tubes or other shaped tubes)
Measurement channel (circular channel, rectangular channel or other shaped channel) flow
Measure natural river and stream flow
Measuring sewage discharge channels or pipeline (sewer) flow
Measure forward and reverse flow rates and flow rates
Provide instantaneous flow value and cumulative flow value
output signal: RS-485, Modbus, 4-20Ma current signal and multi-channel switch
the sensor can work long-term under the harsh site and sewage water quality
optional SMS or GPRS wireless module to achieve remote telemetry
the sensor shell is polycarbonate, protection class IP68
built-in automatic temperature compensation
 the blind zone can be adjusted to shield the interference signal near the probe
Specifications
Item
Parameter
Nominal diameter
DN100,DN200,DN400,DN600,DN800
Accuracy
±0.5%,±2.5%( when it use together with the simulation sensor use)

Flow range

(flow velocity)

(0.5~1) ~(0.5~10)m/s

Conductivity

measured medium

>20uS/cm
Maximum diving depth
10m
Electrode material
stainless steel 1Cr18Ni9Ti
Medium temperature
0~40℃
Output
4~20mA
Communication
RS232 or RS485
Power supply
24VDCor 220VAC
Display
LCD big screen back light display can show instantaneous flow rate, flow velocity, pressure, the total numbers of positive and negative cumulative battery level, clock and alarm prompt etc.
Cable
15m(standard)
Protection
IP68
Installation location selection
1.Choose the even (dark) channel cross-section uniform, stable flow of water for the sensor installation position.
The sensor is mounted on the ram and ensures that the sensor is fully submerged under the liquid surface. The ram must have sufficient strength to support the sensor and be subjected to liquid power.
2.The straight length of the channel should be at least 5 times the channel width
3.The flow direction on the sensor and the measured medium flow direction in the channel must be the same.
Sensor diameter selection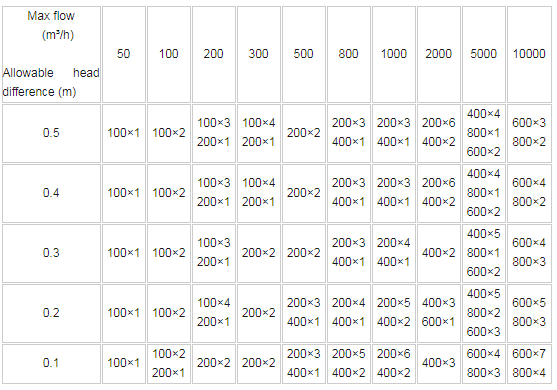 Note:The value in the table is (sensor diameter mm) × (the total number of sensors and shunt models)
Electromagnetic flow sensor and simulation sensor together
Order Guide
Confirm the following parameters before order:
1.channel shape:Rectangular, trapezoidal, or other shape channels?
2.Channel width and height?
3.channel maximum flow?
SI-3110-
 
 
 
 
 
Note
Diameter
DN***
 
 
 
 
DN100,DN200,DN400,DN600,DN800(mm)
Power supply
1
 
 
 
220VAC
2
 
 
 
24VDC
Output
1
 
 
4-20mA
Communication
1
 
RS485
2
 
RS232
Cable
15
Standard cable length
**
Customized(over 15m charge)
Applications
The SI-3110 Submersible Electromagnetic Flow meter

is designed
for
:
Apply to measurement of the open channel, the close conduit, the river.
Apply to measurement of the round, the rectangular, the trapezoidal, and the channels of others shape.
All urban water supply diversion channels;
Water diversion and drainage channels, sewage treatment inflows and discharge channels;
Water discharge from industrial and mining enterprises;
and channels for water conservancy projects and agricultural irrigation.
​
Reviews