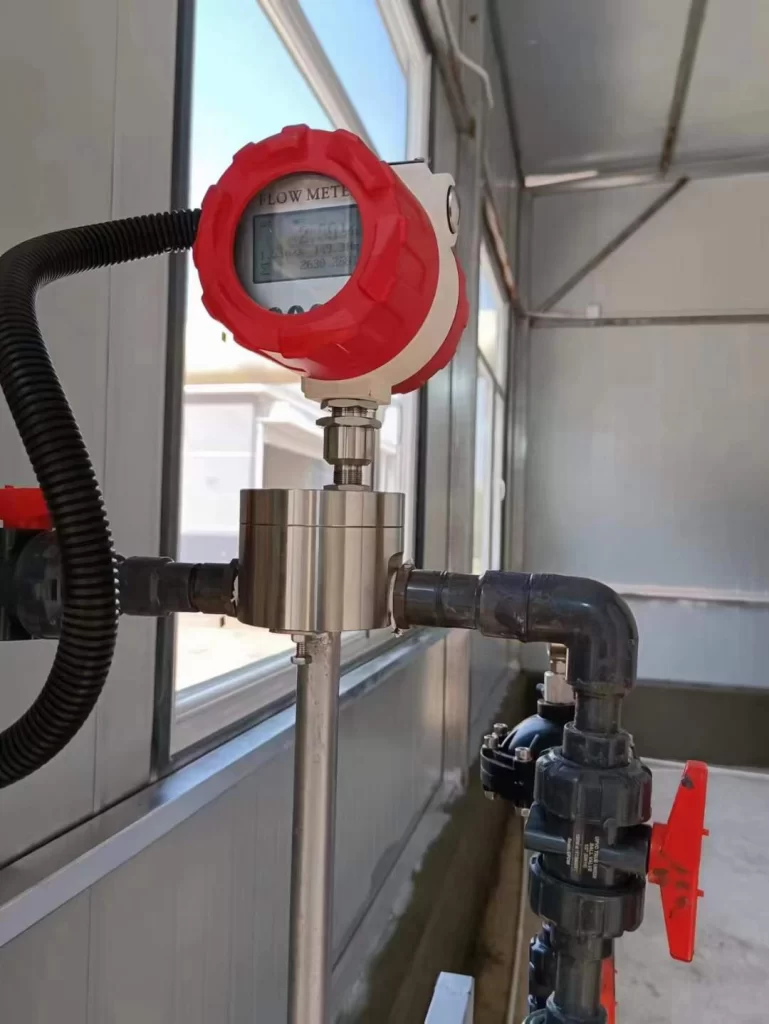 Ultra Low-Micro Liquid Flow Measurement is widely used in many industries, the smaller the flow, the more difficult the measurement. What kind of flow meter must be used to measure the liquid with a small flow rate?
There are many kinds of common flowmeters suitable for measuring tiny, such as differential pressure type, float type, positive displacement type, etc. Some of these flowmeters are suitable for measuring both large and small flows, while others are specially designed for measuring small flows.
Challenges of micro liquid flow measurement
The measurement of tiny flow is widely used in many industries. The smaller the flow, the harder it is to measure. This is also a big challenge for instrument manufacturers.
In the selection of flowmeters for measuring small flows, there are the following points for attention.
Instrument performance. It refers to the accuracy, repeatability, linearity, turndown ratio, pressure loss, initial flow rate, output signal and response time of the instrument. When selecting a flow meter, the above indicators should be carefully analyzed and compared.
Economic factors. Refers to the purchase fee, installation fee, maintenance fee, calibration fee and spare parts. It is also affected by the performance, reliability, and life of the flowmeter.
Installation conditions. Refers to the fluid flow direction, pipeline direction, upstream and downstream straight pipeline length, pipe diameter, spatial position and pipe fittings, etc.
Fluid properties. Mainly refers to pressure, temperature, viscosity, etc.
Accuracy grade and function. Choose the accuracy level of the instrument according to the measurement requirements and usage occasions to achieve economical results.
Types of micro liquid flow meters
Today, there are countless types of small flow meters, as many as dozens. The measurement medium also widely includes liquid (liquid), gas, oil, viscous medium, corrosive medium, etc. It can be measured with a small flow meter. There are still many small flowmeters for liquid measurement, some of which not only have high precision but also high stability.
New Product – GF Series Gear Flow Meter
The original design intention of GF Series Gear Flow Meter is for industrial micro flow measurement. The smallest model, GF02, can measure tiny flows of 0.6-50 L/H.
The micro flowmeter is a volumetric flow transmitter based on a gear flow transmitter.
Inside the metering chamber are two circular gears. The gear meshes and rotates with the flow of the medium. Under the action of fluid flow, a pressure difference is formed at both ends of the meter inlet and outlet. No power is required, and a pair of gears rotate freely. The cavity between its gears is filled with liquid, which is discharged as it rotates. Measuring the number of rotations of the gear can know the liquid flowing through the instrument, and the flow of the liquid can be used for micro flow measurement.
More about GF Series Gear Flow Meter Specifications.
Technical Advantages of Gear Flow Meter Measuring Micro Liquid Flow
The greater the viscosity of the medium, the smaller the leakage from the gap between the gear and the metering space. Therefore, the greater the viscosity of the measured medium, the smaller the leakage error. It is more beneficial to the measurement.
Small size, light weight, low vibration and noise during operation.
Fluids with viscosities up to 10000Pa.s can be measured;
The measurement accuracy is 0.5 and 0.2. Wide measurement range up to 100:1
There are general type, high pressure type (40mPa), food type and so on.
Standard fluids operation temperature : -15-80°C, Special request for fluids temperature :-196°C~200°C;
Suitable for small flow measurement of various cleaning liquids.
No straight runs are required.
Suitable for pulsating fluid measurements.
It can be used for quantitative addition of micro amount and short time
Read more about: Flowmeters for Cryogenic Fluids Flow Measurement
micro liquid flow meter- drop water can be measured
Applications
Measurable medium:
Resin, glue measurement,
Hydraulic oil, lubricating oil, grease measurement,
fuel oil measurement,
Inks, bitumen measurement,
Liquid nitrogen, freezing liquid, solvent measurement,
Edible oil, fish oil and food filling measurement,
Chemical and anti-corrosion requirements fluid measurement,
Dye Measurements
Fluid Quantitative Control System
More Featured Liquid Flow Meters
Sino-Inst, Manufacturer for GF Series Gear Flow Meter for ultra low – micro liquid flow measurement. For example crude oil flow meter, diesel flow meter, gasoline flow meter.
GF Series Gear Flow Meter is a new type of volumetric flow transmitter, used for precise continuous or intermittent measurement of liquid flow or instantaneous flow in pipelines.
GF Series Gear Flow Meter is especially suitable for flow measurement of heavy oil, polyvinyl alcohol, resin and other media with high viscosity. (Fluid with viscosity up to 10000Pa.s can be measured).
GF Series Gear Flow Meter is small in size, light in weight, low in vibration and noise and stable in operation. It can also be used to measure small flow rates with small pipe diameters. The initial flow rate is small and the range ratio is wide. It is suitable for measuring compliance with large changes. liquid flow.
Sino-Inst's GF Series Gear Flow Meter for Micro liquid flow, made in China, Having good Quality, With better price. Our flow measurement instruments are widely used in China, India, Pakistan, the US, and other countries.