Sanitary turbine flow meter, also called tri clamp turbine flow meter. Made of 316ss or 304ss to meet the food grade. With pulse output, 4-20mA output, LCD display, Sanitary flow meter can show the flow rate.
SI-3203 Sanitary Turbine Flow Meter is a flow meter applied in industries:
pharmaceutical, food, beverage for measurement,
batching, control, filling, etc.
Rotating part of the flow meter
is made
of special material, that possesses good anti-corrosive and rust proof performance
.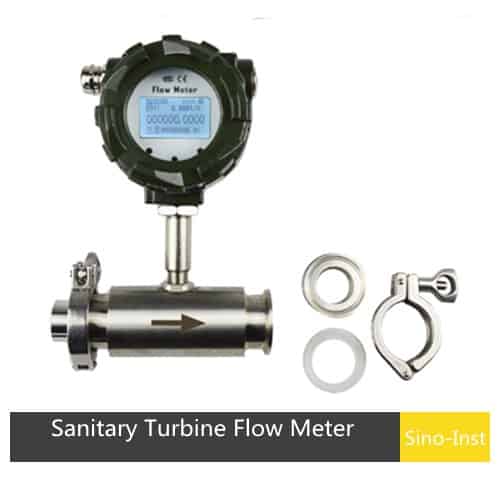 | | |
| --- | --- |
| Diameter | DN4 ~DN200 |
| Accuracy | Class 1.0, class 0.5 |
| Temp. range | -20~+150℃ |
| Protection | sensor IP65, IP68 optional  |
| Explosion-proof  | ExmIIT4, ExmdIIBT4 |
| Material | 304 or 316 Stainless Steel |
Features
Specifications
Order Guide
Applications
Reviews
Features
SI-3203 Series Hygienic Turbine Flow meters provide a durable and cost efficient ways,
to measure the liquid fluids in excellent precise and stable repeatability.
This sanitary flow meter is designed for the dairy, beverage, food processing and pharmaceutical industries.
Such as for clean water, milk, palm oil, edible oil, vegetable oil, fish oil flow measurement and so on.
The design of this type flowmeter is also suitable for cleaning-in-place (CIP).
The electrode material: stainless steel, Hastelloy B, Hastelloy C, titanium, tantalum, platinum.

power supply mode: 220V, 24V DC

self-diagnosis alarm, empty load detection alarm, flow upper and lower limit alarm and two-pole flow value alarm output

.

with RS485, RS232, Hart and Modbus and other digital communication signal output.

Accuracy: Default type: ±1.0%R High accuracy type: ±0.5%R

Manufactured by anti-corrosive and rust proof material, suitable for sanitary industries;

Product with easy maintenance connection, could

be used

for fast installation and maintenance;

High accuracy and good repeatability.
Specifications
Order Guide
Applications
Reviews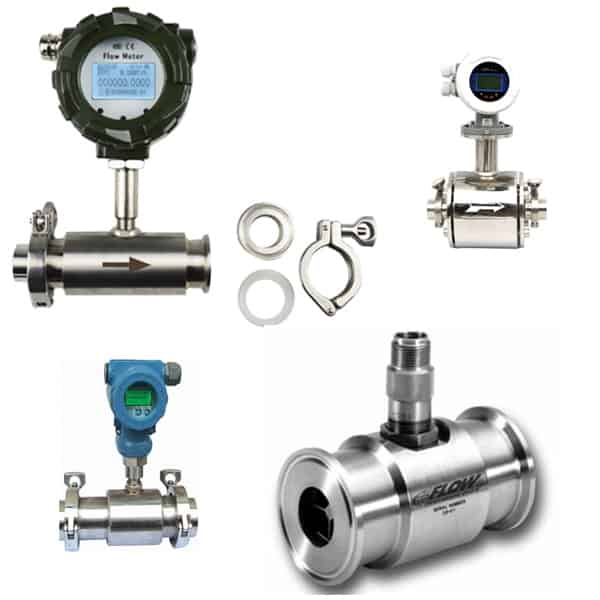 Sanitary Flow Meter, also called the tri-clamp flow meter. Sanitary Flow Meters have stainless steel bodies and come standard with Tri-Clover fittings. Sanitary flow meter meets the requirements of the food, and beverage company industries.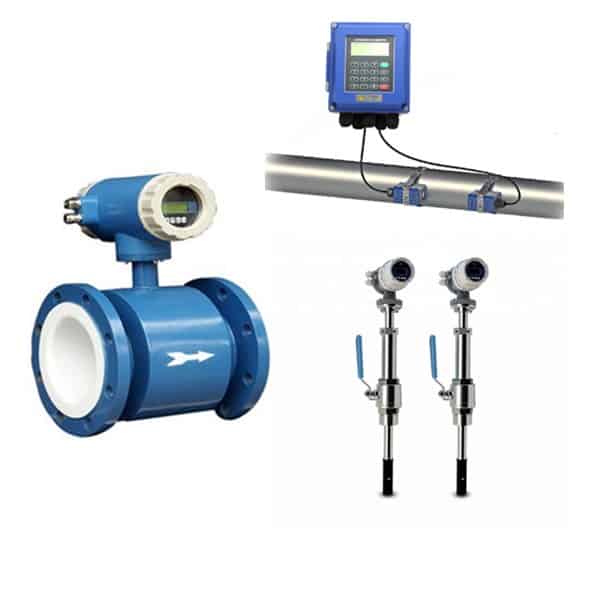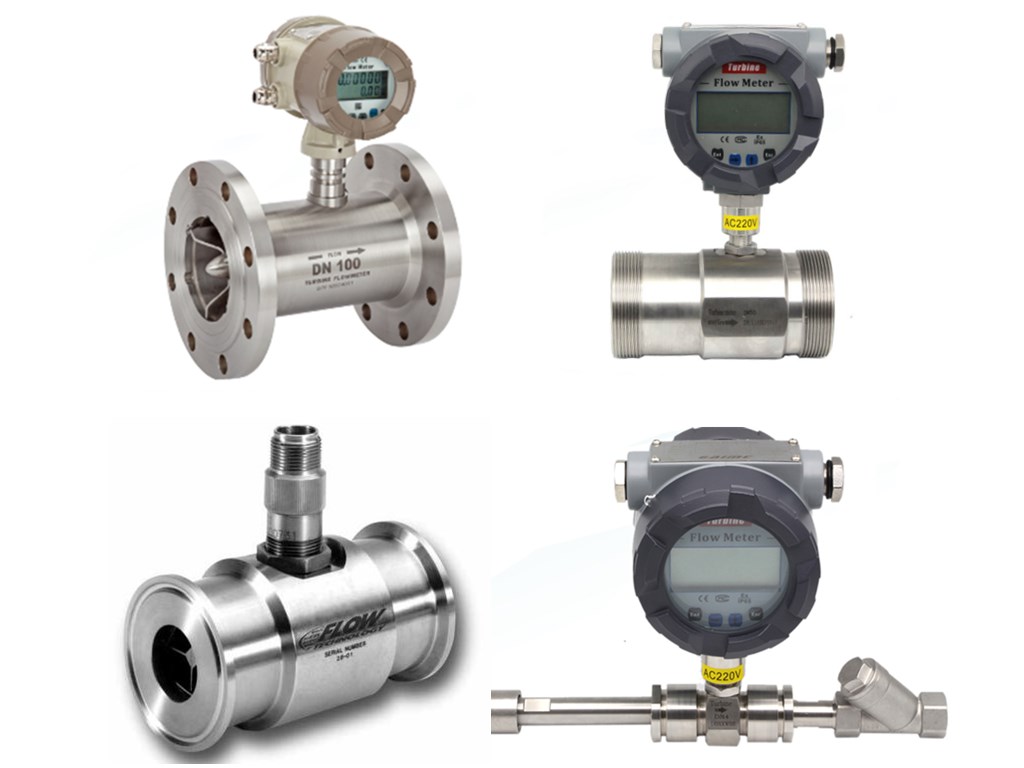 Turbine type flow meter
Turbine type flow meter is one type of mechanical flow meters. Turbine flow meter use the mechanical energy of the liquid to rotate a rotor in the flow stream. Turbine flow meters measure the velocity of a variety of liquids (oil, water), gases (natural gas) and vapors.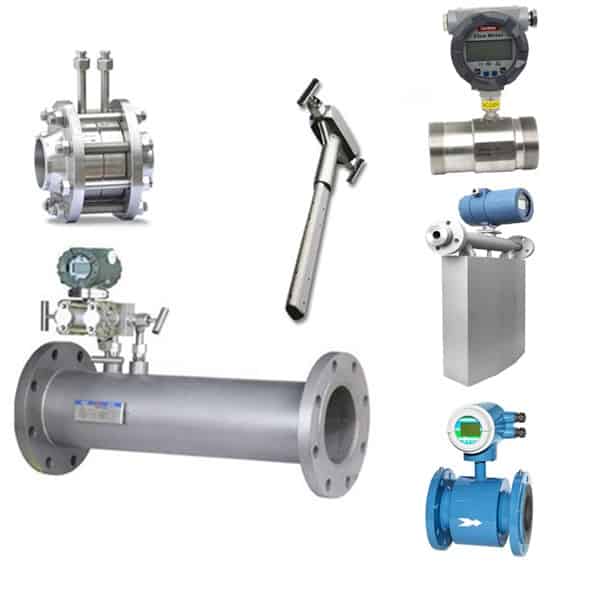 Water Flow Meter Types
Water Flow Meters are flow meters measure and show the flow rate of water flow. Water flow measurement is important for inductrial applications, like the wastewater treatment. In principle, water flow meter types are: Electromagnetic (magnetic), Turbine, Ultrasonic, and DP