As one of the typical positive displacement flow meter,
SI-3603 High Viscosity Oval Gear Flow Meter,
is used to measure liquid flow rate with viscosity 300-2000mpa.s,
in pipelines under certain pressure and -10~+100℃.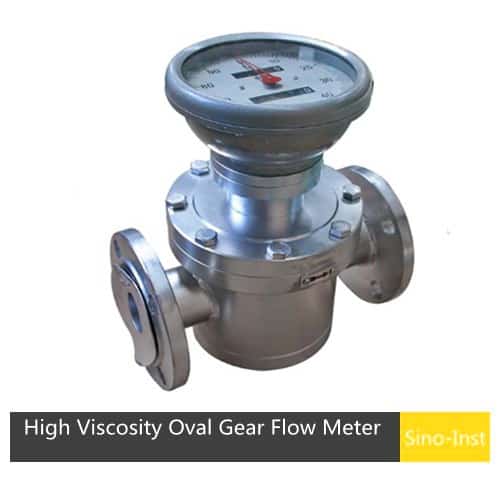 | | |
| --- | --- |
| Diameter | DN10~DN200 |
| Accuracy | Class 0.5 or 0.2 |
| Temp. range | -20℃-+100℃ |
| Pressure | 1.0MPa、1.6MPa、2.5MPa、4.0MPa、6.4MPa |
| Measured medium viscosity | 200~3000mpa.s |
| Explosion-proof | iaⅡCT5,dⅡBT4 |
Features
Specifications
Order Guide
Applications
Reviews
Features
1. High measurement accuracy: 0.2 and 0.5;
2. The mechanism is simple, sturdy and reliable.
3. Particularly suitable for measuring medium with high viscosity
4. Easy to install.
There is no need for straight pipe sections before and after the flowmeter, and there is no need to install straight pipe sections
.
5, Cast iron oval gear flowmeter,
widely
used in various oil products and measurement of non-corrosive liquid medium for cast iron
6. Cast steel oval gear flow meter for measuring high pressure and low corrosive medium
7, Stainless steel oval gear flowmeter,
widely
used in corrosive liquid media, such as acid, alkali, salt
8.
In order to
prevent the gear of the flowmeter from
being jammed by
impurities, a filter must
be installed
upstream of the flowmeter
.
9, Explosion-proof grade: ExiaIICT6
Specifications
Order Guide
Applications
Reviews