The SI-3704 Venturi Tube Flow Meter, also called Classical Venturi Tube,
is a Classical design differential pressure flow device. 
The Venturi tube
is used
for the measurement of gas and fluid flow,
in which there is low pressure loss primary
requirement
.
According to type of production there are:
classical Venturi tubes with cast, or machined or welded confuter.
| | |
| --- | --- |
| Diameter | DN50~DN2200 |
| Accuracy | ±0.7%-1.5% |
| Temp. range | -20℃-+100℃ |
| Pressure | ≤6.3MPa |
| Medium | Gas, water, Chemical, Crude, Slurry to even high temperature Steam |
| Connection | Flange connection, Butt welding |
Features
Provides longevity, reliability and long term performance.

Is designed in accordance to ASME and ISO standards and it offers the highest "As Built" accuracy

Provides lowest level of permanent pressure loss of any Venturi style,

significantly

less than orifice plates

Durable solution for liquids, gas, steam and mixed media

With minor modifications the SSL can

be transformed

into a bi-directional flow meter

Easily

installed in any position with minimal straight pipe requirements.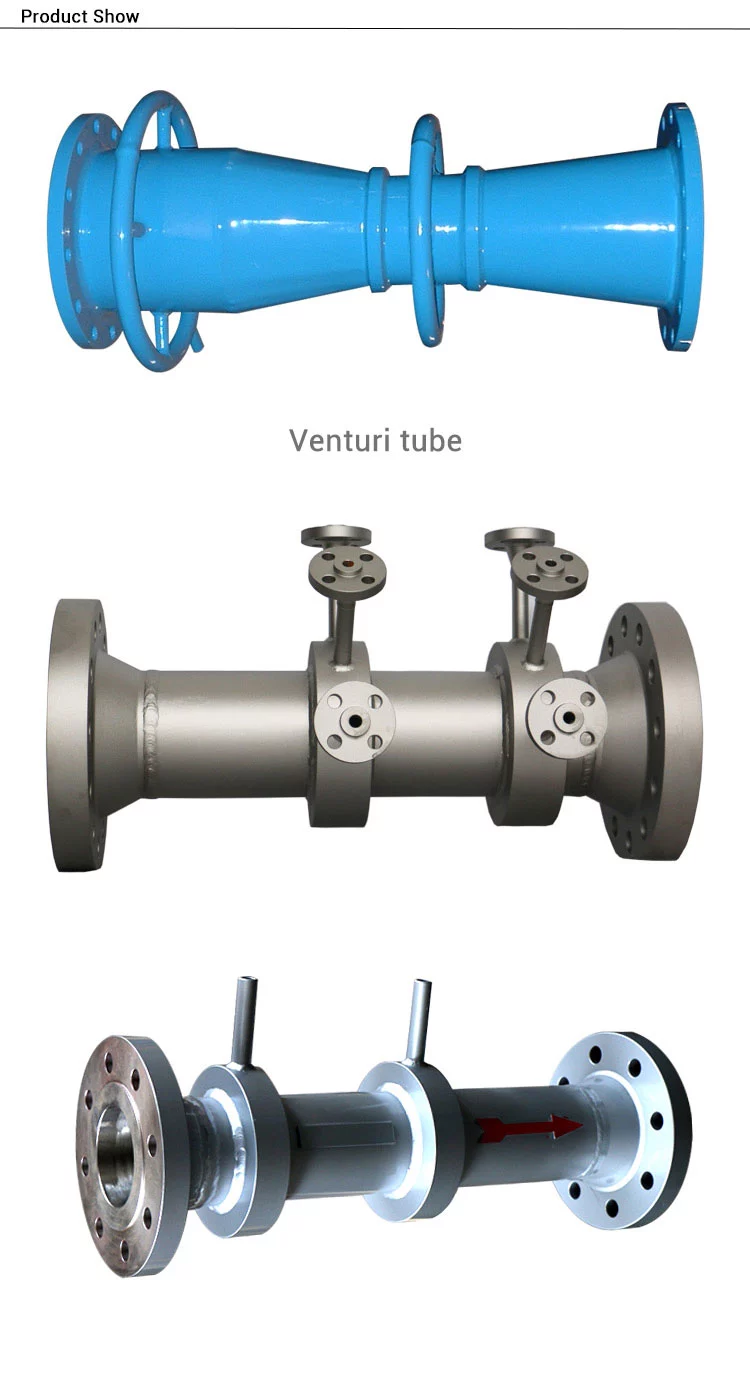 Specifications
| | |
| --- | --- |
| Pressure method | The upstream end uses the radial pressure to take the pressure, and the downstream part uses the throat to take the pressure. |
| Nominal pressure | ≤6.3MPa |
| Nominal diameter | 50-2200mm |
| Accuracy | ±0.7%-1.5% |
| Scope of application | Opening diameter ratioβ:0.4≤β≤0.7 |
|   | Reynolds number range:2*10⁶≥ReD≥2*10⁵ |
|   | Outflow coefficient c:c=0.985 |
Order Guide
In addition to regular products, we support customization
Please Contact us for Model Selection.
Applications
Venturi's are very useful when considering erosion and pressure recovery restraints.
Our Venturi meters can cope with a wide range of mediums:
from Gas, water, Chemical, Crude, Slurry to even high temperature Steam,
and can be used for many apllications,
such as irigation systems, metallurgy,
power stations, chemical industry,
water suply project, etc. 
Reviews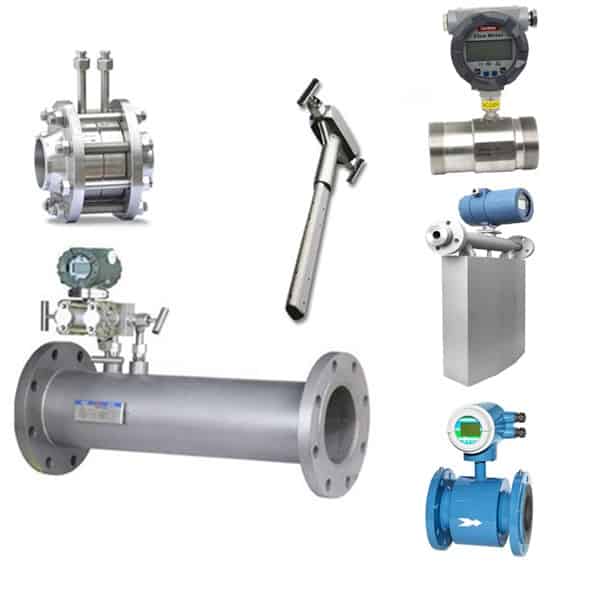 Water flow meter types are: Electromagnetic (magnetic), Turbine, Ultrasonic, and DP. Coriolis and Oval Gear flow meters can also work for water flow measurement.